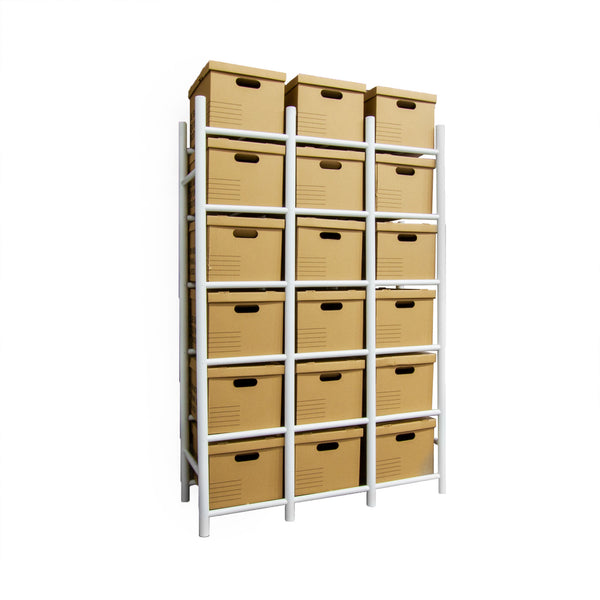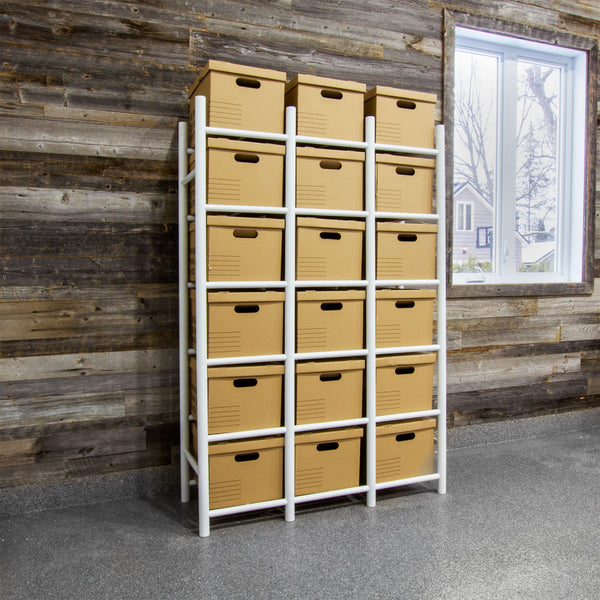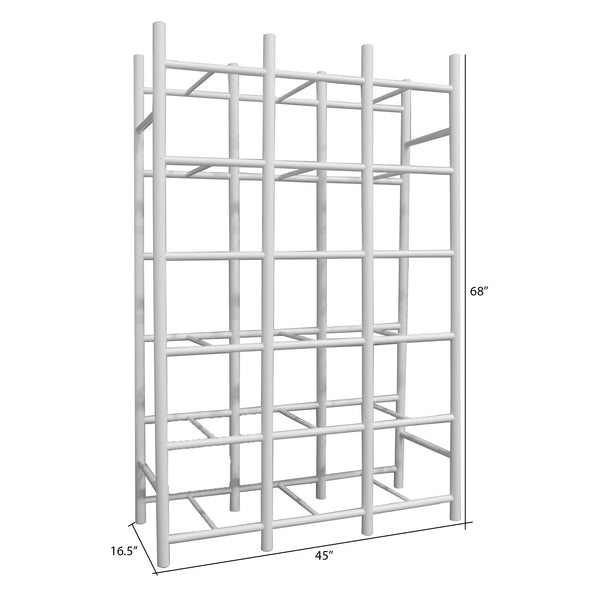 Model #65005
Whether it's a home or corporate office, paper file storage is necessary in nearly every industry. Bin warehouse racks are built for you to easily and safely store all of your boxes for years of use!
*Bins, totes and file boxes sold separately
Features:
Safely holds up to 1,000 lb (453.5 kg)
File boxes and reusable file totes slide in and out with ease
Easy to assemble
Maximum box size: 12.5" x 10.5" x 15" (min) to 25" (W x H x D)
Must be installed to the wall for security and additional stability
Ideal storage for garages, basements, storage rooms, dormitories, walk-in closets and more!
Installed dimensions :
45" x 68" x 16.5" (W x H x D)
Bin Warehouse Rack – 18 Filebox
Bin Warehouse Rack – 18 Filebox
18 Filebox Rack - Great product
This product is great if you are looking to store bankers boxes. We bought 4 racks and they do an amazing job of organizing the boxes in the most efficient use of space. We used to stack 4-5 boxes on top of each other and half would be damaged over time due to the weight sitting on the bottom couple of boxes. Boxes are now in great shape. Another benefit is now being able to grab the bottom box without having to move all the others on top of them. Highly recommend this product.
Hi Michael,
Thank you for your stellar review! We are very happy to hear that our product resonates with you, and makes it easier for you to store and access your files.
Take care!
Proslat Team
Easy to put together. Works great.